Designing a new garden opens up the chance to craft a space uniquely tailored to you. This is your opportunity to shape an outdoor area for your home that perfectly aligns with your lifestyle and aesthetic preferences.
Bringing your
garden design

to life
Our comprehensive process covers a wide range of services, including 2D and 3D drawings, virtual reality, planting plans, construction drawings, and the actual build itself. Our Design & Build service is perfect for those who have no idea where to start, those who have some initial ideas but need help tying them together into a cohesive design, or those who already have a good plan in place but would benefit from a professional's eye to bring a unique wow factor to the design.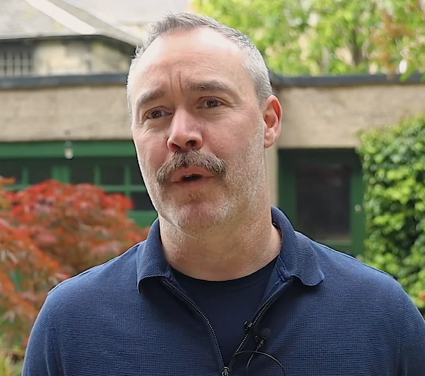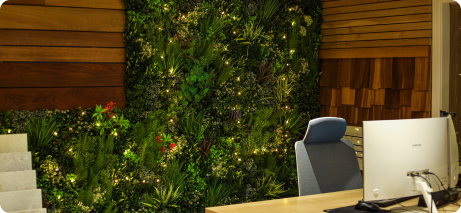 Consultation call
The first step involves calling you to have an in-depth discussion. We'll cover topics such as the existing conditions and constraints of your site, ideas for your new space, and finally the general budget and costs.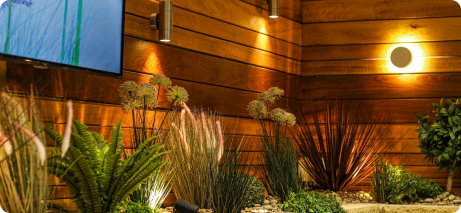 Contract Booking
After conducting a thorough survey of the site and understanding all the details of your project and requirements, we will decide on awarding the Design & Build package based on your budget constraints or a recommended budget from Armstrong. We will require a 10% deposit upon agreement and will provide you with a list of available dates.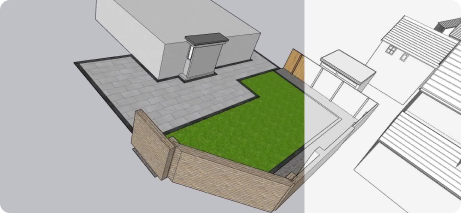 Planning & Contract Drawings
Once the design has been finalised, we will move on to the construction phase. During this stage, we will create detailed construction drawings for each part of the project, develop a project schedule, and prepare a material specification report. This will ensure that the construction process runs smoothly and efficiently.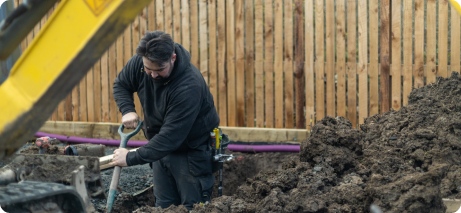 Build
At the beginning of the project, our Operations Director will be present on site along with the Landscape Team Leader to ensure a smooth start. They will maintain regular communication with you on a daily basis to keep you informed about the progress of the project.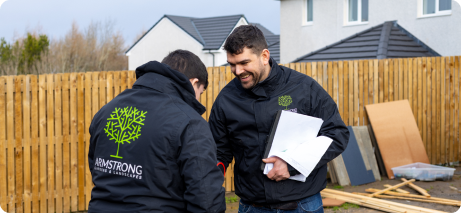 site visits & surverys
Our next step is to meet with you at your site and have a detailed discussion to understand your requirements for the project. After the visit, we will conduct a comprehensive survey using our advanced topographical and point-to-point surveying equipment, which will help us create an accurate digital design of your garden.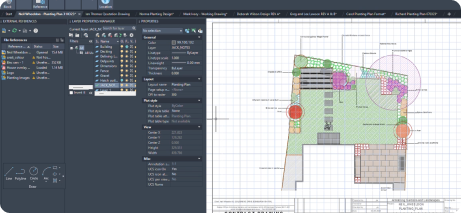 Garden Design
Before installing, we will complete all design and planning work including site survey and analysis, base concept, concept development, and final design and quotation.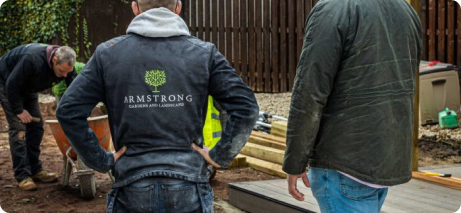 Pre-Start Site meeting
Prior to the commencement of your project's construction, we will organise a pre-start site meeting. During this meeting, you will have the opportunity to discuss the construction details with both our Landscape Design Manager and the Landscape Design Team Leader. We will provide all relevant and finalised documentation, and go over the project in detail.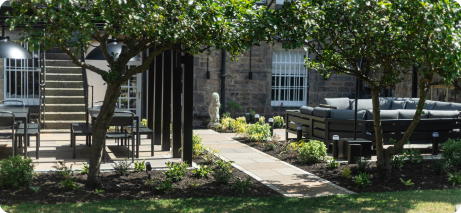 Completion
UpUpon completion of the project, our Operations Director will arrange a meeting to run through everything on-site. After ensuring you are delighted with the final product, and there are no final snags to be addressed, the project will be signed off.
Not sure what to include in your new garden design? The choices can be overwhelming, with so many features to choose from. Armstrong Gardens are experts in helping you choose the correct features and elements.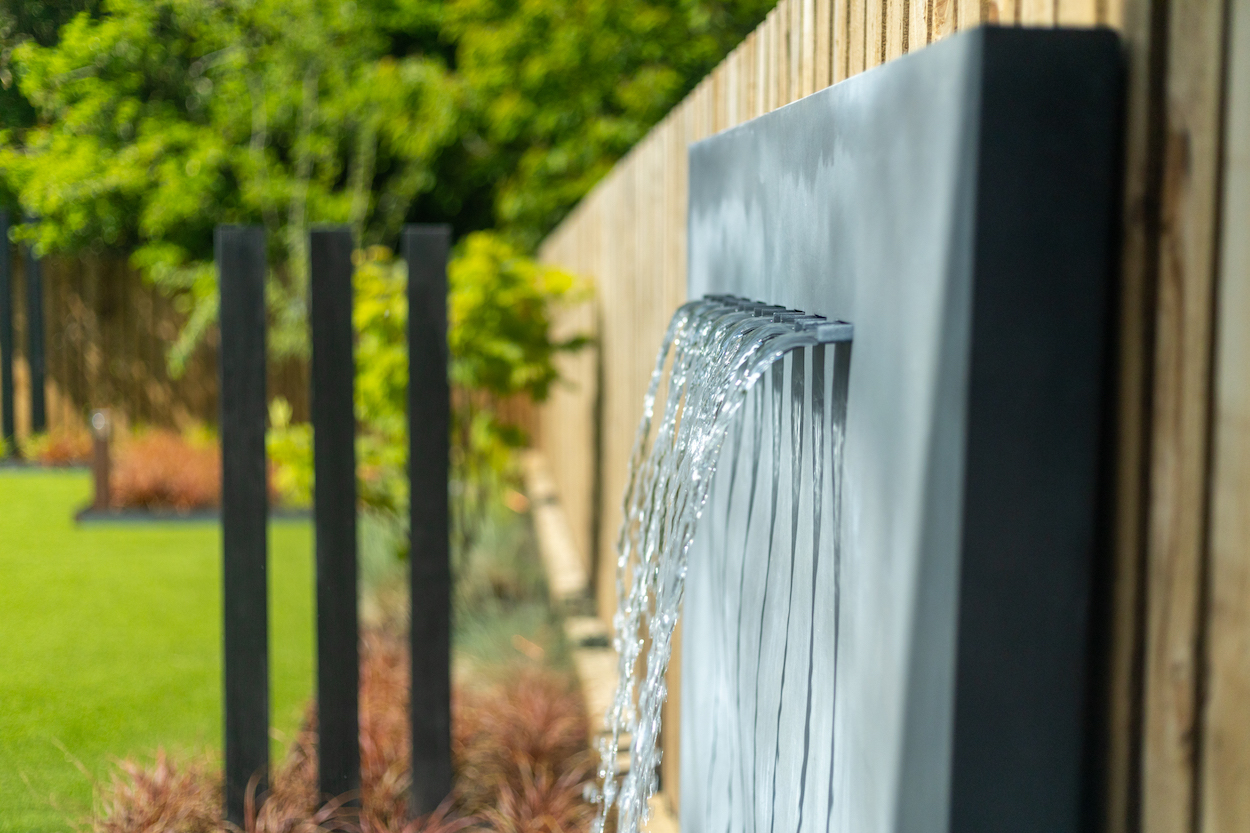 "Water features add movement and sound to the environment and come to life in the sun, reflecting light and attracting wildlife. Beyond this, they purify the air and create a relaxing atmosphere that makes these additions to your garden both aesthetically pleasing and practical."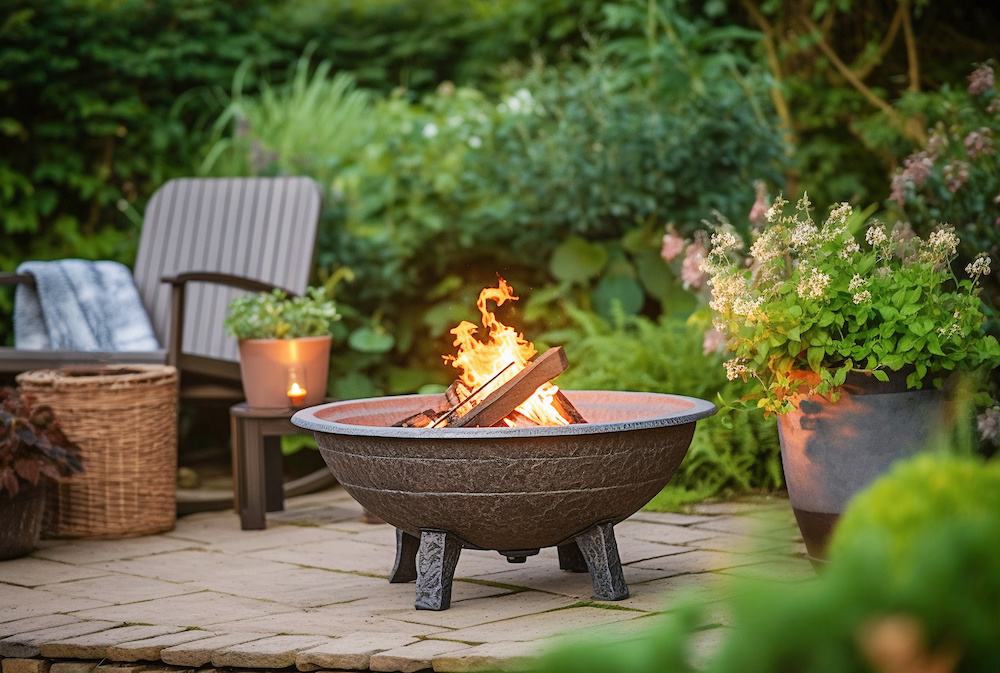 "Fire features elevate your garden design by adding enchanting warmth and ambiance. Embrace the mesmerizing play of light and shadows, creating a captivating outdoor haven that beautifully complements the vibrant colors of your landscape."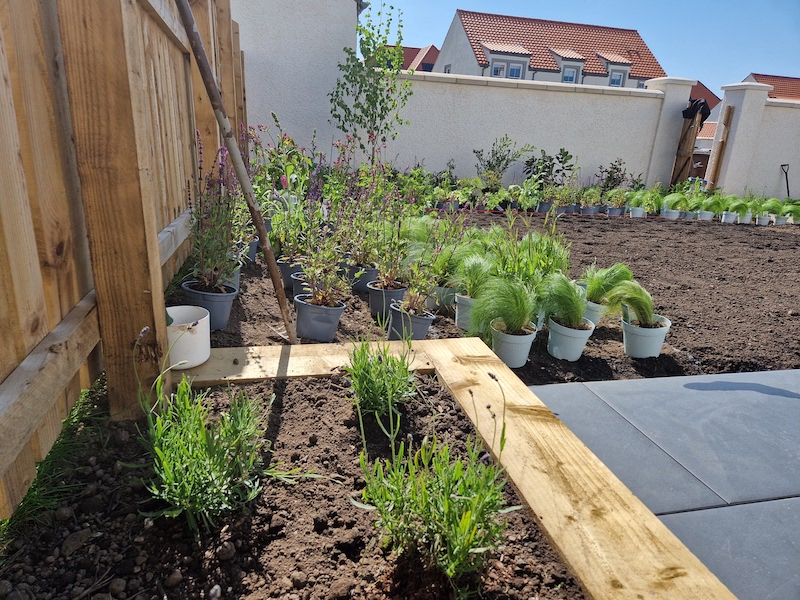 "Embrace the beauty of nature in your garden design with earth features. Harmonize topography, walling, and stones to create a captivating landscape that perfectly complements the lush planting, offering a serene and picturesque outdoor sanctuary."
"Discover the significance of void and spacing in your garden – it's all about finding balance. By artfully incorporating sculptural features, structures, and focal points amidst open spaces, your landscape comes alive with a harmonious interplay, creating a captivating outdoor retreat that soothes the soul."
FREQUENTLY
ASKED QUESTIONS
Got a question about design and build? Our videos cover all the major questions.